Don't Miss our exciting Giveaways!
Why Should You Use CritterWorks?
---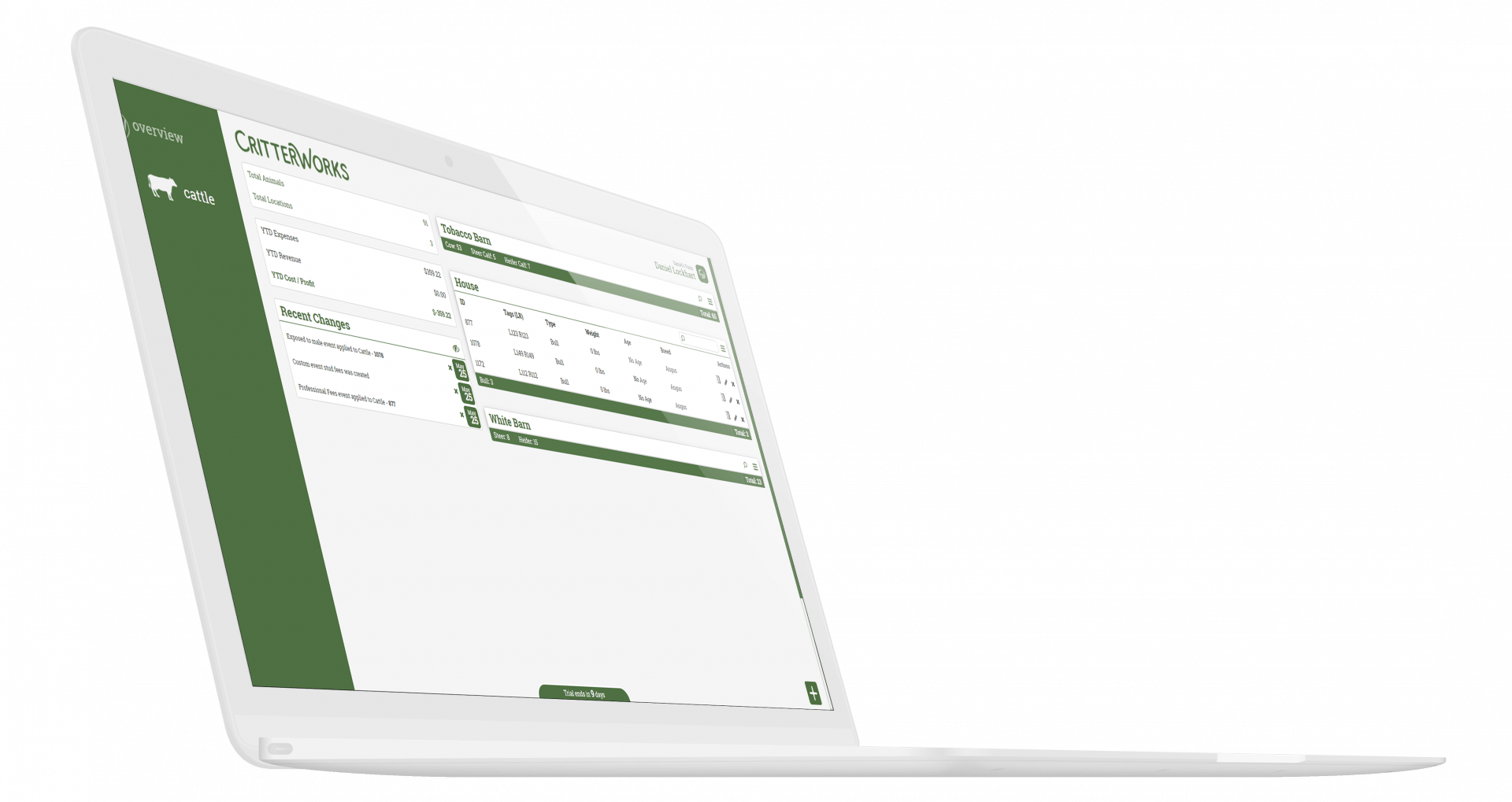 Health, Breeding, Production & Financial Records
CritterWorks takes the data you feed it and it turns that data into insights that will help you manage your operation more efficiently and save you time & money. CritterWorks has many useful reports/inquiries which include but are not limited to Location Summary/Detail, Financial Summary, Animal Detail, Sold, Died, Activities by Location, Activities by Type, Group Health, Animal Performance, Group Production, Open, Bred, Exposed, Weaning and more.
Profitability Analysis & Assists w/ Tax Preparation
You can easily record all of your farm or ranch's related expenses/revenues using our powerful events engine. Once the information is in the system you have access to financial reports that can aid in tax preparation as well as help you asses and monitor the financial health of your operation. Reviewing expenses/revenues by location, event type, animal grouping, species type and even each individual animal is not a problem with CritterWorks. The information is always at your fingertips.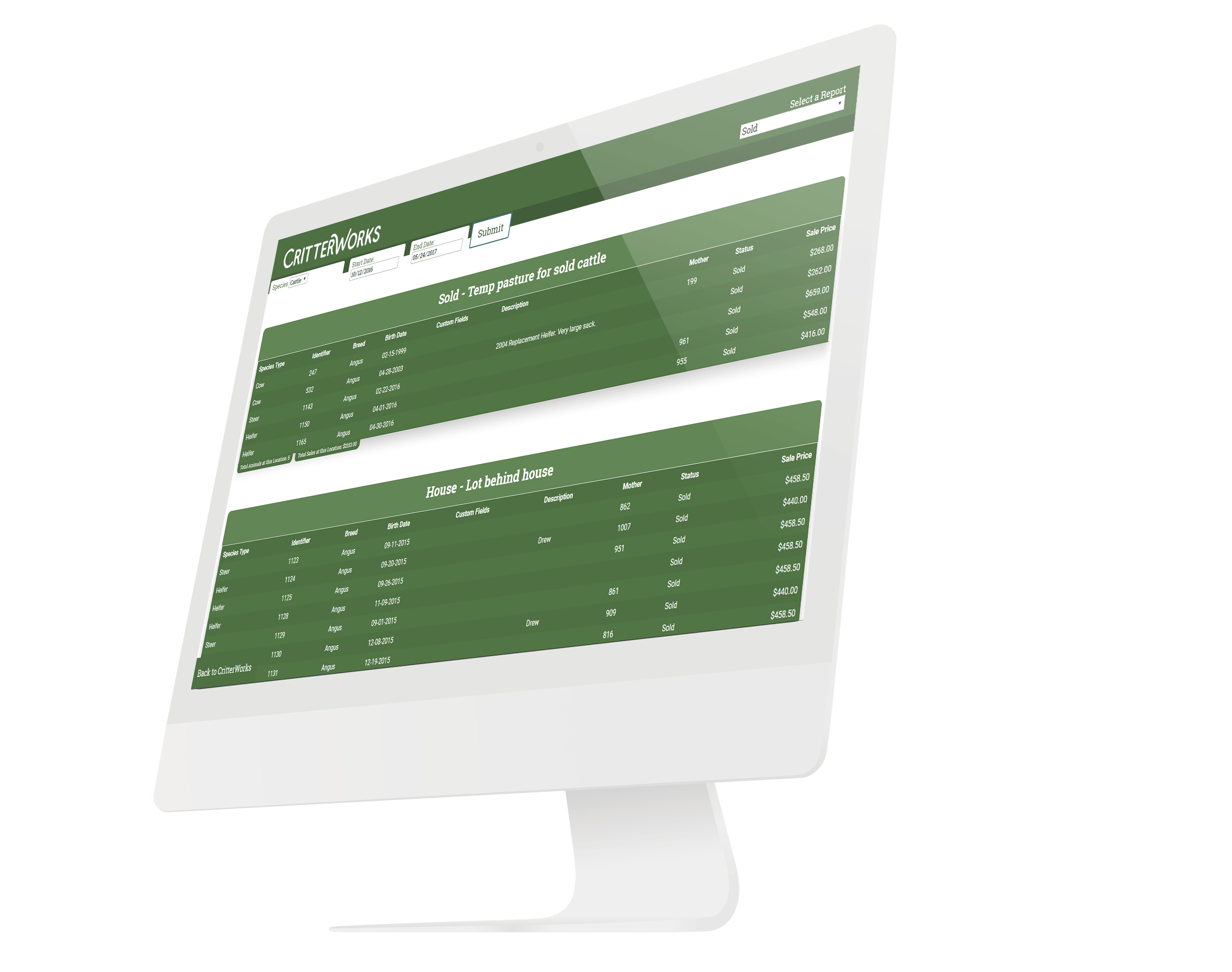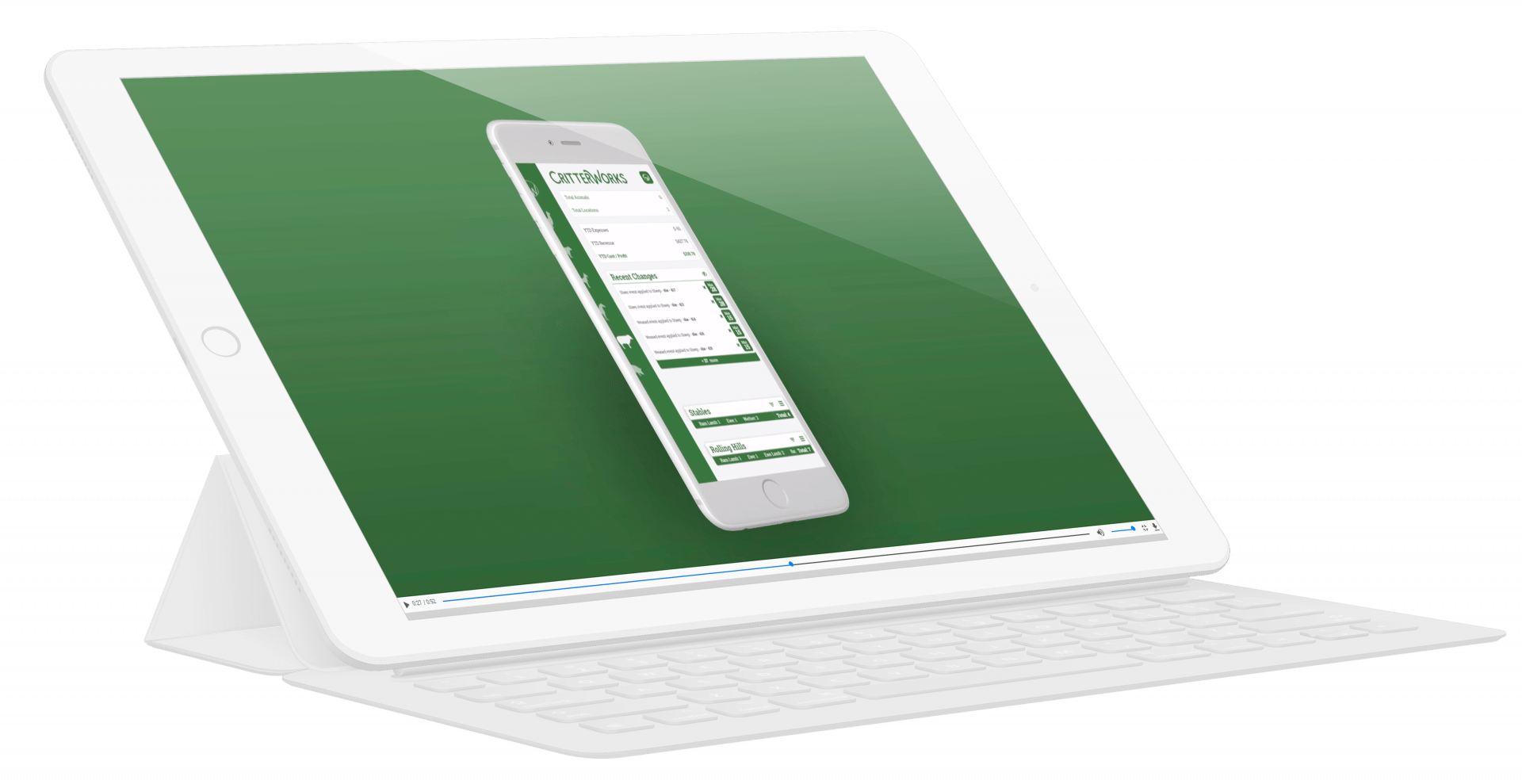 Video Support & FAQ's
You will never be overwhelmed and you don't have to be a computer expert to use CritterWorks. However if you do have questions or need help, you can access training videos, FAQs, email support and phone support at no charge with your CritterWorks subscrition.
Record and Calculate Productivity Metrics

Works on any Computer, Tablet or Smart Phone

Try it for Free

Multi-language (Coming Soon)

Plan Activities w/ Recurring Events & Reminders

Unlimited Animals

Multi Species

Include Photos of Animals

Ability to Import & Export Data

Easy to use Interface

and much more...